Fighting childhood cancer with research and kindness
When our daughter Tessa was diagnosed with neuroblastoma in kindergarten, we were overwhelmed by the love and support from family, friends, the community and others throughout her nearly four year fight.
After numerous transfusions and treatments, meals magically appeared in our refrigerator, the yard mowed, the house cleaned. We were sent on dream trips. Hundreds of strangers donated thousands to help with medical costs. Our daughter heard from celebrities and her idols. A flash mob of 300 danced on our lawn for Tessa's 9th birthday, her last.
These acts of kindness helped us in so many ways, big and small. Mostly, they enabled and encouraged us to enjoy every second with Tessa, to dwell in hope rather than worry and fear. That's why we formed Love, Team Tessa—to help shoulder some of the burden when families need it most—and to help fund a cure. Only 4 percent of federal government cancer research funding goes toward childhood cancer. Raising more money to end childhood cancer and helping families along the way is the best possible tribute we could imagine for Tessa.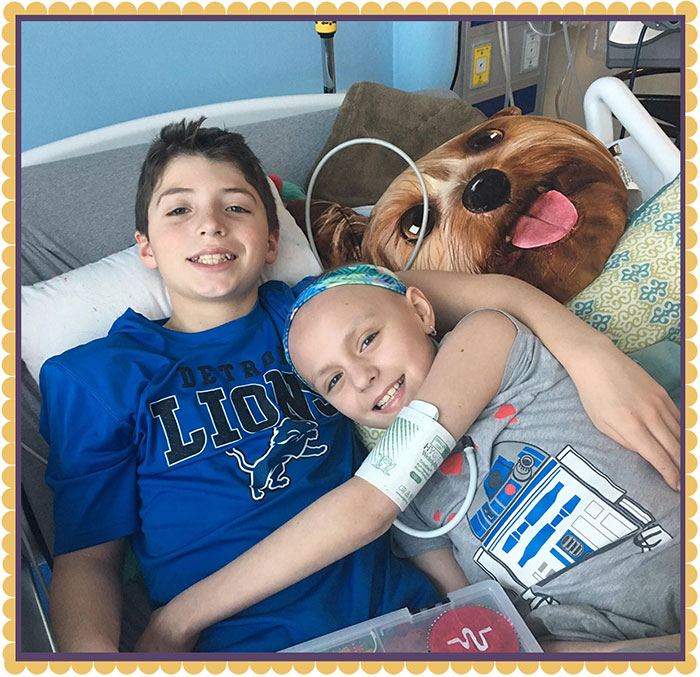 Our Mission
Our mission is to support neuroblastoma fighters—patients and their families, as well as doctors 'and researchers—by funding pediatric research and helping families throughout treatment and recovery.