I got a message the other day that asked if I would be willing to share how we discovered Tessa's diagnosis in hopes of informing others on signs and symptoms. It triggered many thoughts after I read it. It occurred to me that most of you don't  know us personally  and therefore hopped on the band wagon at some point either during Tessa's journey or maybe once her fight ended. I also thought about  and replayed the days, weeks and months leading up to the most pivotal point in my families lives. Kicking myself for not catching it sooner. Questioning what life would've been like if we did catch it sooner or even better, if we had never even heard of Neuroblastoma at all.
When I look back at that time in our lives, I think it's fair to say her symptoms started somewhere around four to six months before the final diagnosis. All the symptoms were very subtle though-until they weren't. She was diagnosed November 1, 2013. That spring is when she started getting stomach aches- randomly- I'm talking one every month or so, but they were enough to make her want to leave the park or be picked up from preschool.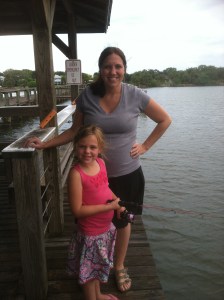 Then she got a random rash on her back that resembled chicken pox. I remember showing a picture of it to my coworkers and asking anybody and everybody what they thought. Could it be chicken pox if she got the chicken pox vaccine? What else could it be?
By the end of summer she was having some random pain in her hips and legs. Nothing too crazy, so we shrugged it off thinking they were "growing pains"  and we'll keep an eye on it.

Tessa's kindergarten picture
She started Kindergarten and by the Fall the stomach aches started coming back.  We took her into the pediatrician and they told us she was constipated and sent us home. That night I had to give the poor girl a suppository while she was crying on the bathroom floor. The stomach aches weren't going away and so back to the pediatrician we went. That is when they suggested taking her to the Emergency Room and getting a more thorough check up. We explained the stomach aches and the pain in her hips to the ER physician (at this point it was painful for her to even walk- but the pain would come and go) and they did an X-ray and ran some labs. Nothing came up and everything looked good and so they sent us on our way and told us to come back if it happens again. Well, it happened again and we went back to the ER, this time being sent home with a prescription for a UTI. Well, um, okay…
The next few nights were detrimental. She would be up throughout the night crying in pain, not sleeping, alternating Tylenol with Motrin. What the hell was going on? It was a Friday and we were getting ready to go to Tessa's very first Trunk-or-Treat at her elementary school. She was dressed as Frankiestein from Monster High. She wasn't feeling good and we decided five minutes before we were supposed to leave that we were going to be taking her back to the ER instead. She threw up as we walked out the door and I remember like it was yesterday, she looked up at Bobby and I and said "This isn't good."
They admitted her that night and spent the next week or so running tests, labs, scans and coming up blank. By this point she was refusing to even walk to the bathroom. We  had one doctor elude to the possibility that she was faking the whole thing. They informed us that it was definitely NOT cancer.
Finally one of the doctors compared her recent x-ray with one that was taken the year before and noticed something in her spine and chest cavity area. I took her for a CT and by the time we got back to our hospital room, they had moved us into a private room. I walked in the room questioning everyone why they moved us- no one would make eye contact with me. I looked at Bobby and he quietly mumbled              "It's cancer."
The next few days were a blur. They placed her port, biopsied her bone marrow and came to the final diagnosis of stage four Neuroblastoma. We had no clue what we were in for. I remember telling her she only had to keep her port in for one year- she had it for four. Telling her she had to take some medicine that might make her hair fall out- she didn't even seem to mind all that much.  She started high dose chemo the next day. I was 36 weeks pregnant with Marley and went into labor that night. They wheeled me down a floor, I delivered Marley and then they wheeled me back up and we all shared a room with Tessa.

The day Marley was born
In an instant this little, tiny girl became the strongest person I will ever know. My inspiration to be and do better. My idol. My motivation to #livelikeTessa for the rest of my days here.
FACTS ABOUT NEUROBLASTOMA
A child dies from Neuroblastoma every 16 hours.
Nearly 70% of children have metastasized disease at diagnosis.
It is the most common solid tumor in children under the age of 5.
Only 1 out of 2 kids diagnosed will survive.
Treatment is intensive, invasive and painful. Includes- surgery, stem cell harvest, radiation, bone marrow transplants, immunotherapy, multiple rounds of high dose chemo.
Children who do survive have a high chance of developing long term side effects as a result of treatment that saved their lives.
SYMPTOMS OF NEUROBLASTOMA
Abdominal pain
Changes in bowel- constipation or diarrhea
Unexplained fever
Dark circles around the eyes
Unexplained weight loss
Persistent bone pain
Abnormal bruising
Swollen lymph nodes
Weight loss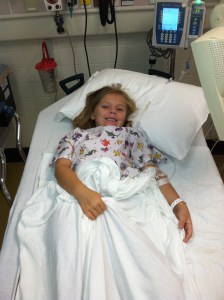 leaving the hospital with a newborn and a cancer diagnosis

first hair cut after she started losing her hair